Latest News
My Favorite Christmas
Details
A Holiday Benefit for the Benjamin House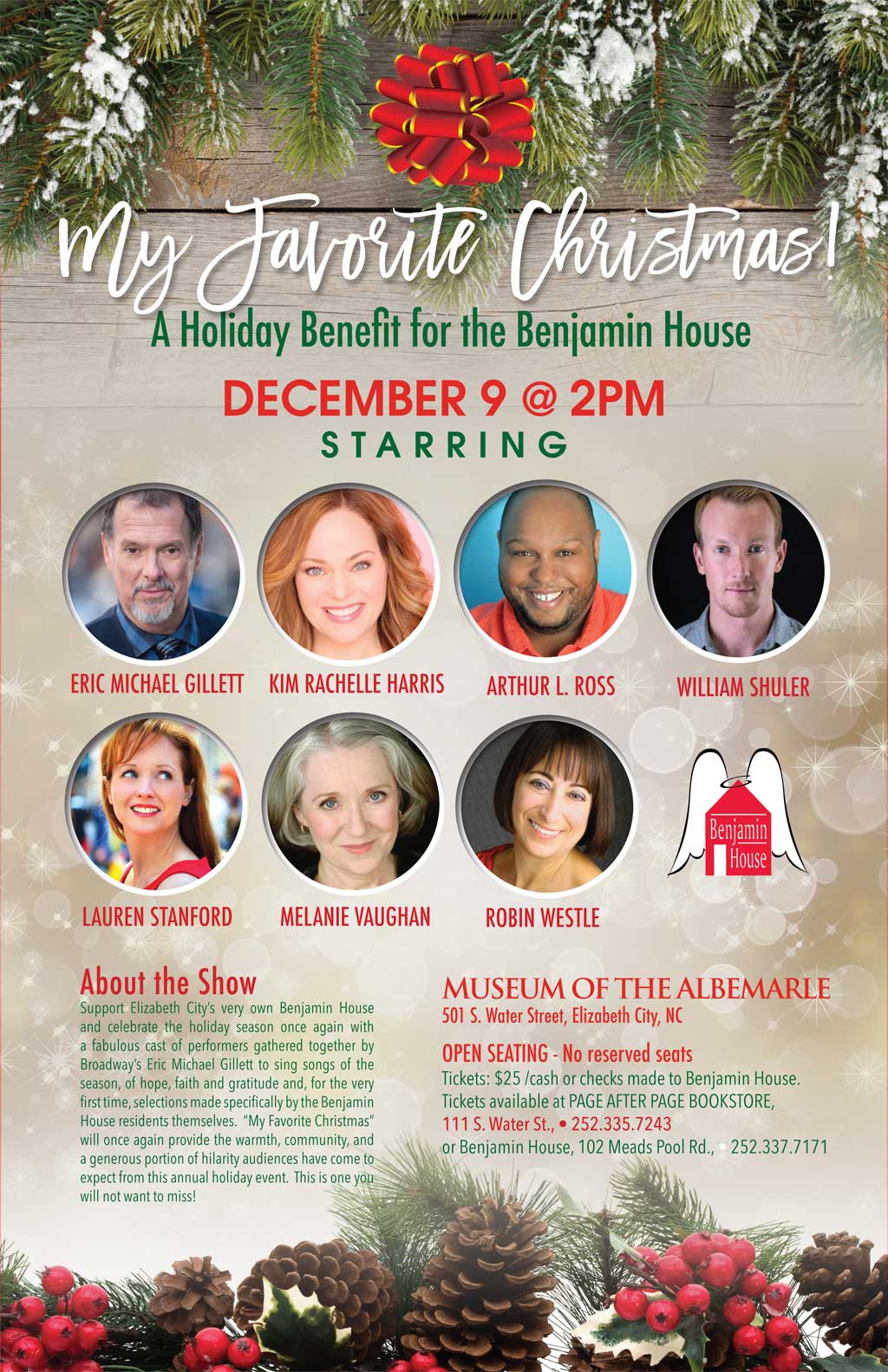 Support Elizabeth City's very own Benjamin House and celebrate the holiday season once again with a fabulous cast of performers gathered together by Broadway's Eric Michael Gillett to sing songs of the season, of hope, faith and gratitude and, for the very first time, selections made specifically by the Benjamin House residents themselves. "My Favorite Christmas" will once again provide the warmth, community, and a generous portion of hilarity audiences have come to expect from this annual holiday event. This is one you will not want to miss!
Location
December 9th at 2pm
Museum of the Albemarle
501 S. Water Street, Elizabeth City, NC
Tickets
OPEN SEATING - No reserved seats
Cost: $25 /cash or checks made to Benjamin House
Tickets available at Page After Page Bookstore, 111 S. Water St., 252.335.7243 or Benjamin House, 102 Meads Pool Rd., 252.337.7171
10th Annual Benjamin House Talent Show
Details
We just celebrated our 10th Benjamin House Talent Show on August 12th and the Museum of the Albemarle. Check out the video below to see highlights of the event!
3nd Annual Benjamin House Charity Golf Tournament
Details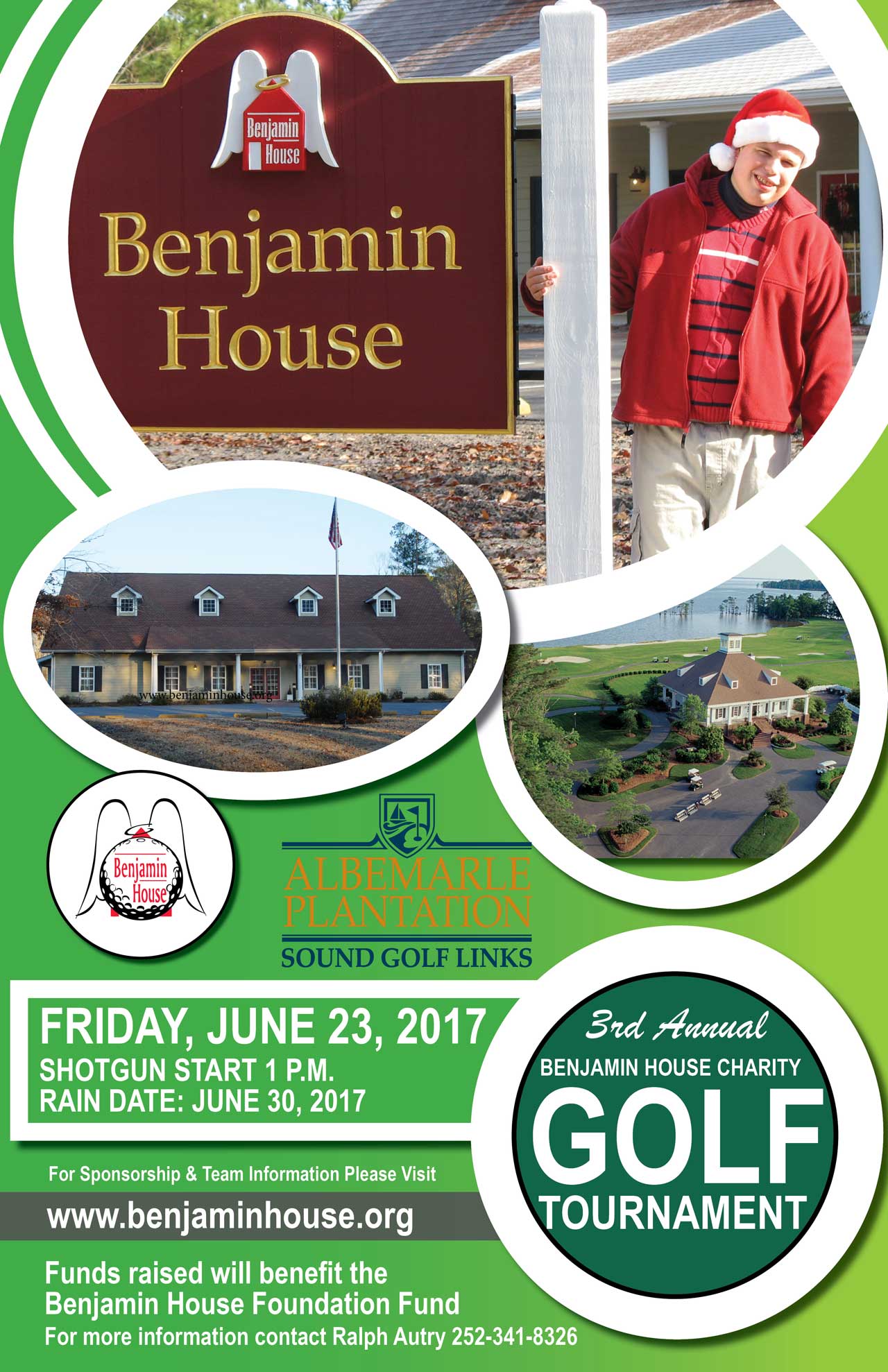 Date: Friday, June 23rd 2017
Shotgun Start: 1PM
Rain Date: July 30th, 2017
You can download our sponsor and team forms from the link below. Funds raised will benefit the Benjamin House Foundation fund. For more information contact Ralph Autry at 252-341-8326.
2016 Benjamin House Talent Show
Details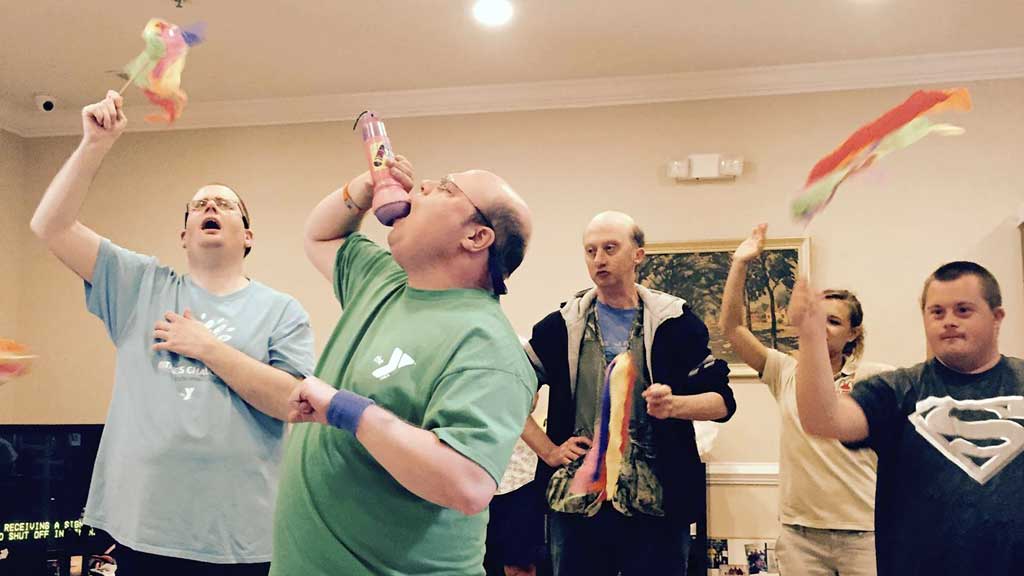 Come to Museum of the Albemarle tomorrow, Saturday, August 20, at 2 o'clock to refresh your mind and heart, as you watch our Benjamin House residents perform in their annual Talent Show, along with our special friends from New York City, Eric Michael Gillett and Robin Westle! Admission is any nonperishable goods for Amen Ministries!
Walking Trail Photos
Details
Staff Wanda Wilson took some great pics along our new walking track at Benjamin House! Thank you, Wanda K Jones Wilson! The new walking track truly is awesome, and the residents are enjoying it so much! A continued BIG Thanks to Lennie Hughes, Jr. for the idea of the track, and for taking care of getting it done!!
Thank You Elizabeth City Elks!
Details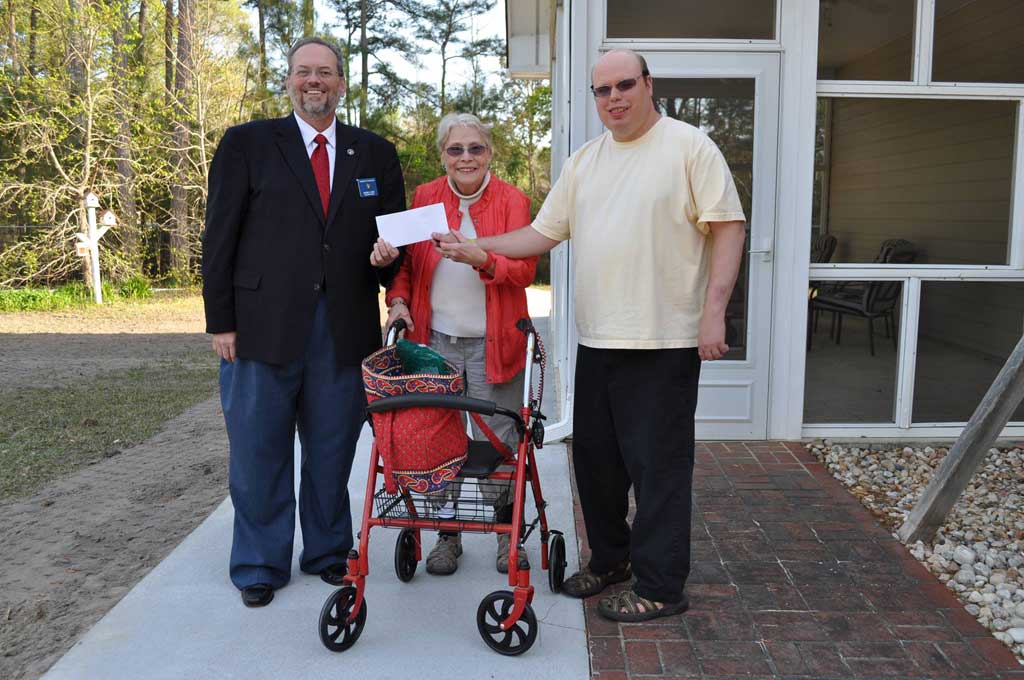 The Elizabeth City Elks have been such a valuable supporter of Benjamin House throughout the past 10 years! Recently they blessed us with a gift to help with the new walking track at Benjamin House! Love those Elizabeth City Elks!!
Donations Can Now Be Accepted Online
Details
Benjamin House can now accept donations online. Thank you everyone for your support.
Shop Amazon Smile & Support Benjamin House
Details

You can now support Benjamin House by shopping at Amazon through Amazon Smile. You get the same products and same prices and Amazon will donate 0.5% of your purchases to support the Benjamin House. We thank you for your support!
Resident Rooms Available
Details
Benjamin House now has 2 residents' rooms available for self pay. Contact Lennie Hughes at 252-335-5471 or 252-207-5777.