Latest News
2nd Annual Benjamin House Charity Golf Tournament
Details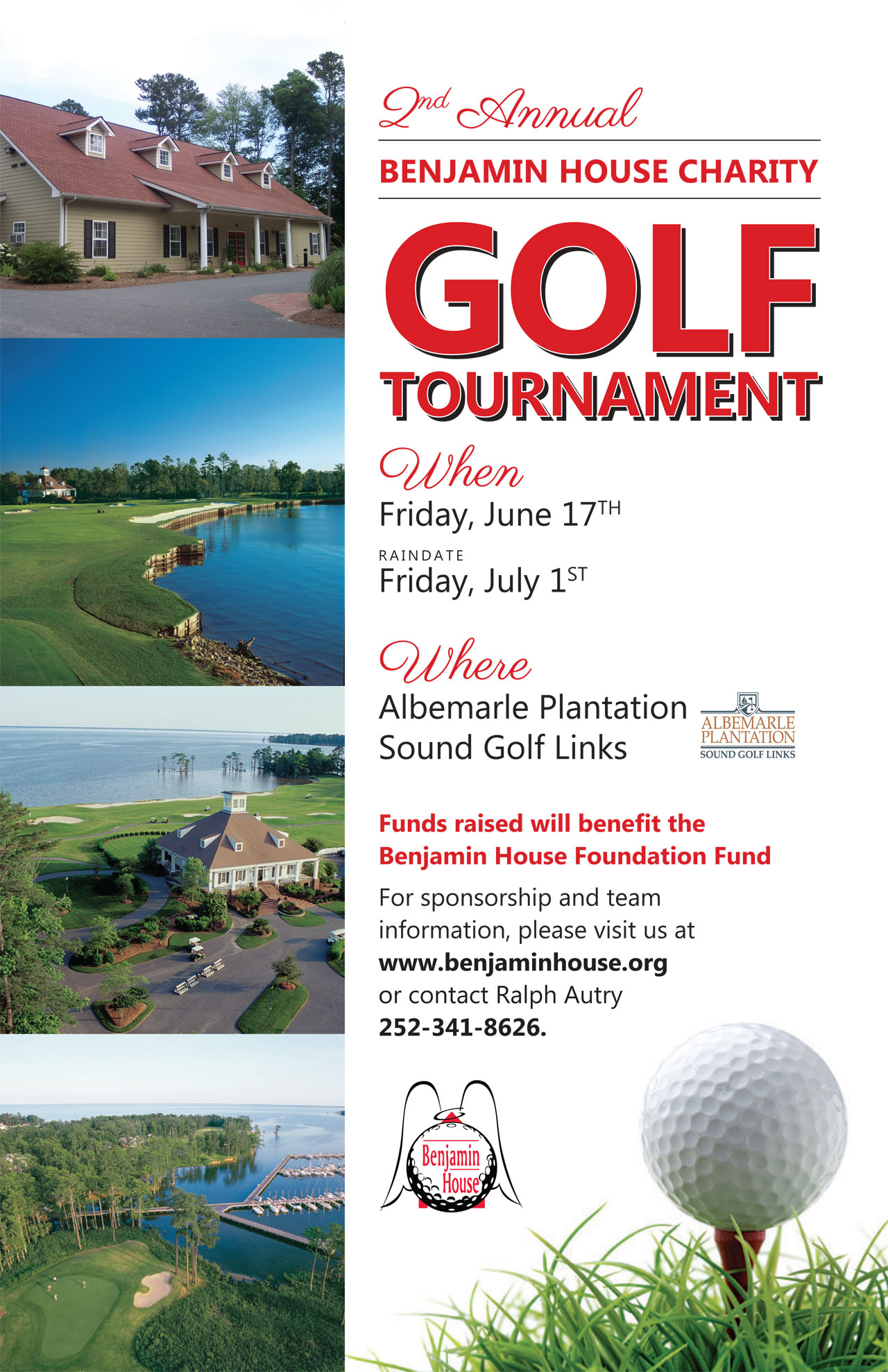 Date: Friday, June 17th 2016
Rain Date: July 1st
You can download our sponsor and team forms from the link below. Funds raised will benefit the Benjamin House Foundation fund. For more information contact Ralph Autry at 252-341-8326.
Christmas on Stage & Screen
Details
Come out to support Benjamin House with our friends from New York at the Arts of the Albemarle on December 6th at 2pm for a benefit concert, Christmas on Stage & Screen starring Eric Michael Gillett, Valerie Lemon, Parker Scott and Melanie Vaughan, with Special Guest Robin Westle and Erich Rausch as Musical Director! Tickets are are $25 and available at AoA.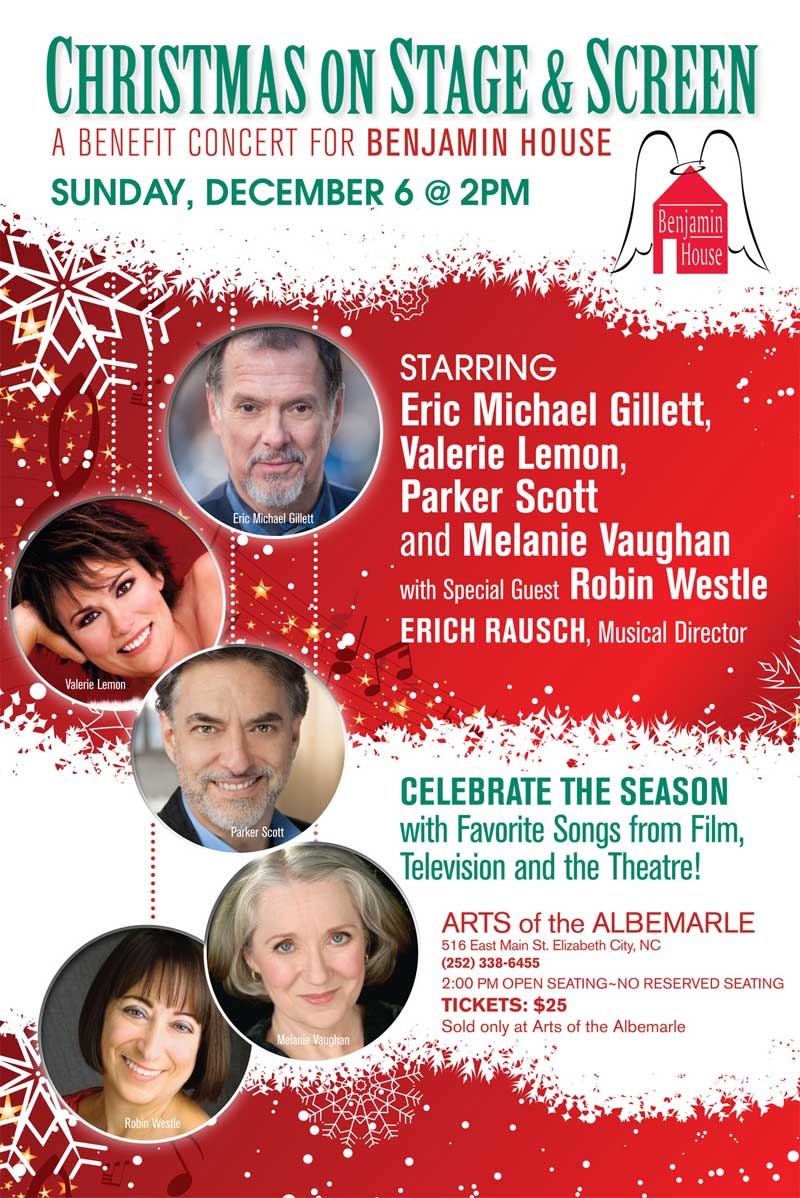 Donations Can Now Be Accepted Online
Details
Benjamin House can now accept donations online. Thank you everyone for your support.
Shop Amazon Smile & Support Benjamin House
Details

You can now support Benjamin House by shopping at Amazon through Amazon Smile. You get the same products and same prices and Amazon will donate 0.5% of your purchases to support the Benjamin House. We thank you for your support!
Resident Rooms Available
Details
Benjamin House now has 2 residents' rooms available for self pay. Contact Lennie Hughes at 252-335-5471 or 252-207-5777.